BCEPC Meeting: SECURE Act 2.0
Date:
Tuesday, June 13, 2023
Location:
Jewish Community Center, Classroom L130, 6007 Oreg Avenue, Boulder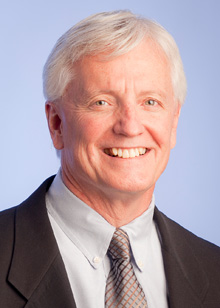 Please join BCEPC for our next seminar, SECURE Act 2.0, presented by Bruce M. Nelson.
Venue: Jewish Community Center, Classrom L130, 6007 Oreg Avenue, Boulder.
Check-in and networking will start at 11:15 a.m., with the buffet open for lunch by 11:30. The business meeting will commence at 11:45, just before the 12:00 start time for the speakers.
This seminar is open to guests, so please invite a colleague or client to join you. You can add your guest when you register.
Presenter: Bruce M. Nelson, MA, is a CPA with more than 35 years of experience in federal and state, and local tax (SALT). Currently, the editor-in-chief of the Journal of State Taxation, Bruce previously spent ten years as director of the SALT group at EKS&H, LLLP, three years with a law firm specializing in tax audit defense and litigation, and several years as a senior tax manager for Ernst & Young. Bruce earned a Bachelor of Arts degree from the University of Nebraska-Lincoln and a Master's degree from Colorado State University. He is a frequent seminar speaker and teaches continuing education classes in tax for the Colorado Society of CPAs and the American Institute of CPAs. Bruce has published more than fifty tax articles in many publications including the Journal of Accountancy, Tax Executive, Journal of State Taxation, the Journal of Multistate Taxation, State Tax Notes, and Colorado Lawyer. He is the author of The Adviser's Guide to Multistate Income Taxation and co-author of the Sales and Use Tax Answer Book.
Related Document(s):